Would you like to give one of our courses to your loved one for their special Birthday or Christmas gift? Or a monetary gift voucher to put towards a course of their choosing?
Once you have decided, the gift pack is either prepared with a pre set date for the training experience or left open dated. You need to give us various details to prepare the pack such as full name, address etc. and make full payment upfront. Courses are valid for 6 months from the date of the gift and the pack is sent to you as you request.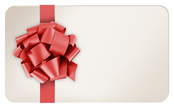 Our driving courses are a great gift for anyone interested in developing their knowledge and technique, or just as an amazing memorable and beneficial experience.
Please call Jo Hoad on 01234 757633 to book your gift experience.