Our gift driving experience days are guaranteed to be different to anything you may have tried before!
Drive a track prepared Subaru Impreza or Nissan 350z on a circuit at the limit under full instruction. A fantastic introduction to the secrets of fast lap times and total car control. One to one continuous tuition with a qualified instructor. Reaching speeds in excess of 100 MPH experience the challenging circuits of the Millbrook Proving Ground in Bedfordshire, including the legendary Alpine circuit.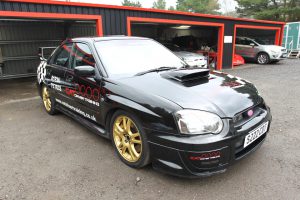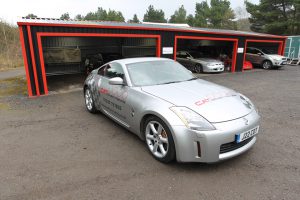 No waiting in queues or sharing the car.
This is a genuine one on one adrenalin packed full two hours plus, gift driving experience with training behind the wheel with your dedicated instructor.
After the all important safety briefing you will be driving the various circuits at Millbrook learning racing techniques from your instructor as you drive. You will truly get an extraordinary value for money experience where you spend your time learning, not watching and waiting.
This gift driving experience is a great introduction to the range of courses on offer from CAT Driver Training. Ideal as a start to your track day training or just as a great gift driving experience. Want to make a weekend of your experience? Details of local accommodation can be found here.
The Millbrook Proving Ground is a unique facility designed and run by General Motors for the testing of vehicles by the motor industry. It offers race track facilities – the ideal driver training environment. It is not open to the general public and access can only be via motor industry approved professionals.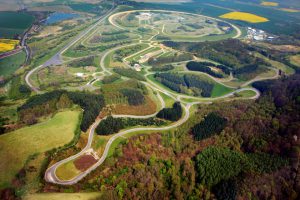 Half Day Gift Driving Experience Information
Duration: 3 hours
Driving Time: 2 hours
No. of Trainees: 1
Location: Millbrook Proving Ground, Bedfordshire
Price: £615 driving either the
Subaru Impreza or Nissan 350z
Refreshments included
Please call or email Jo Hoad in the office on 01234 757633 to book your Gift Driving Experience.