With CAT, you are an individual, not a number
Training is tailored to your own personal requirements, meaning no time is wasted covering old ground. You'll maximise the time you spend on the areas you want to cover, and the areas we, as the coaches, identify as key to your advancement.
There is no 'one size fits all' policy with CAT. Tuition from recognised industry authority Colin Hoad ensures you make incredibly fast progress: Colin and Paul pinpoint exactly what training you need, to ensure their expertise is concentrated where it will benefit you the most.
We'll identify areas you probably didn't even know existed, to make you a better driver; as Colin says, "You Don't Know What You Don't Know". Our clients all experience the benefit of high quality targeted training, and recognise that we offer the shortest and most efficient route to learning.
Enjoy 100% action 100% of the time

On all our advanced driving courses, you'll spend your time driving and learning, not watching. You'll gain an in-depth experience and learn more than you ever thought possible! Choose from weekend, full-day or half-day advanced driving courses. We have our own high-performance track-prepared vehicles carefully selected to give you knowledge and experience of different drive configurations. Through CAT you have access to an awesome venue at Millbrook Proving Ground. It's not open to the public, so everything is confidential. (It's also a fantastic playground for petrol heads!)
Learning, that never feels like a lesson
Our teaching is based on real-life experience, not text book learning. Your friendly, expert instructors have been working on race cars and suspension set-ups for over 35 years. But just as importantly, they know how to coach and translate their experience so that it hits the mark for you. They'll clearly explain and demonstrate why a car behaves and performs as it does. Chief instructor, Colin Hoad, has over 35 years' experience in motorsport and motor engineering, and his understanding of vehicle mechanics and performance is second to none. He and his team know that you learn best when the training is hands-on – and that's exactly what a course at CAT Driver Training is all about. It's not about what Colin and his team can do – it's about what you can do.
Expert guidance, that stays with you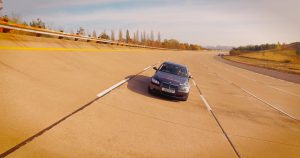 We pride ourselves on taking great care of each and every customer, making sure you get the most from your time with us. From the time you book, to the moment you leave us, buzzing with excitement and adrenaline, already planning your next advanced driving course. The skills you learn with CAT will stay with you forever.