Insurance plays a vital part of our everyday lives, protecting us from the risks faced in business and for pleasure. Using your vehicle with CAT Driver Training:Due to the nature of the Millbrook Proving Ground – a motor industry testing facility – there is no insurance provided on circuit (see: FAQ's) and you will need to sign a Disclaimer acknowledging this is the situation.
Here's the overview on the companies we know are able to provide quotations for vehicle insurance at Millbrook: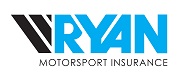 Ryan Motorsport have their head office in the City of London and have immediate access to a substantial number of Lloyd's and company market Insurers providing a diverse range of insurance products. These products include but are not limited to  – On Track for race cars, On Event for rally cars, Storage and Transit, Liability, Personal Accident, event cancellation and abandonment, and general commercial. These products provide an insurance solution for Drivers, Teams, Circuits, and Organisations that sometimes find it difficult to secure a policy from Insurers who are not keen on a motorsport connection.
Their Track Day Insurance category will quote for our training activities at Millbrook Proving Ground.
They do all they can to accommodate all types of risks, please contact the Ryan Motorsport Team to discuss your needs 01799 524202.
---
Our driver training courses are also recognised by: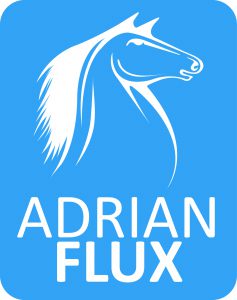 Adrian Flux Insurance Services – the Norfolk-based specialist insurance intermediary – who started their association with CAT Driver Training in 2010 and their national initiative designed to promote safer driving and make roads safer.
With our strong links to performance Car Clubs and our driver training initiatives, Adrian Flux teamed with CAT and our clients, acknowledging the steps you have taken to become an advanced driver.  In recognition they offer a significant discount – this will be up to 15% off your premium.
Flux have stated, "What initially attracted us to CAT Driver Training was the refreshing outlook it took to those persons looking to further their driving skills and a fresh new way of looking at road safety.'
Upon completing the course, please contact Adrian Flux on Freephone: 0800 089 0035 (Office hours 09:00AM – 21:00 PM Mon – Fri, Sat: 09:00 – 16:00, Sunday 10:00 AM – 14:00PM ) and mention your advanced driving course or visit www.adrianflux.co.uk
---

Sky Insurance's target market is the car enthusiast, specialising in policies for members of car clubs and owners of Japanese Import/Modified or Performance cars. Sky Insurance believe that anyone who puts the time and effort into looking after or modifying their 'pride and joy' is a lower risk than your average driver. We are very happy to offer up to a 20% discount to qualified CAT Driver Training customers. Please check with the CAT office (01234 757633) for the correct procedure to apply for your quotation.