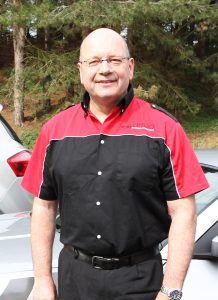 "We have a deep knowledge and understanding of motor vehicles, both current and historic. I have dedicated the last 17 years of my life to being the best coach and instructor that I can, by providing clients/customers with the best possible learning experience. We have invested in briefing rooms, offices and garages, based within Millbrook Proving Ground. We own and maintain our own fleet of training vehicles, and continue to invest in ourselves to ensure our offering is always on point.
Our exceptional team are all equally dedicated to providing the best possible service, and their depth of knowledge is unrivalled. Customer feedback consistently confirms that we have exceeded expectations for both learning content and customer service. Every customer is invited and encouraged to leave their honest feedback, and we are proud of our feedback on TrustPilot, a transparent independent business review service.
Throughout your time with us you will be the centre of our attention. It is all about you and your learning. We promise that you will always find us
Passionate about cars, coaching and training
Qualified to deliver your chosen course
Risk-managed
Knowledgeable
Professional
Calm and relaxed
Non-judgmental
Encouraging
Friendly
Effective listeners
Polite
Positive in attitude
Prepared to go the extra mile
This isn't a list of what you'll learn, we've saved that for the course pages. It shows you what to expect from us as human beings. Giving an exceptional service has become my life quest. I will be very happy if you choose to put that to the test.
Our money-back guarantee
If you attend a course and decide that you have not developed your knowledge and technique, not been taught new skills, or not been treated how this page suggests you will be: Your money will be refunded. It's as simple as that.
The CAT Team are looking forward to working with you." Colin