1: Millbrook Proving Ground

Centrally located in Bedfordshire Millbrook Proving Ground is about 5 miles from junction 13 of the M1. It is one of Europe's leading locations for the development and demonstration of every type of land vehicle. The consequence of this custom-built facility means you have the perfect arena to develop your driving knowledge and technique. The purpose built circuits allow us to break down your natural driving style into the core components used everyday and on track. Braking, cornering, low and high speed driving as well as observation and limit handling are all explored in a variety of scenarios that are difficult to find anywhere else in one place.
The art of driving is dissected into manageable bite size learning chunks, building your mental toolbox and making your new found techniques systematic. The skills you develop will be taken into your road driving for your safety and apply for track enthusiasts at any circuit.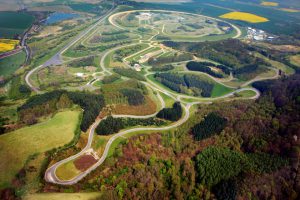 A training session with CAT will always start with the core areas of braking and observation. No matter what level of experience you arrive with, these key aspects to your driving will be explored. Depending on your objectives and itinerary you could find yourself on the Mile Straight for 15 minutes or up to 90 minutes working through the many braking techniques: Threshold; High G; ABS; Linear; Pedal Exit; Heel & Toe; and Left Foot Braking.
Time on the High Speed Circuit looking at high speed driving and observation follows, before moving onto exploring the many and varied cornering techniques that can be used. The combination of the Handling Circuit and Alpine Loops provides practically every type of corner you will drive through. Exploration of real time understeer and oversteer completes the standard itinerary for our clients on their first visit to us. The combination of your learning experience with CAT and the Millbrook facility makes a powerful duo, which truly accelerates your learning curve.
Mile Straight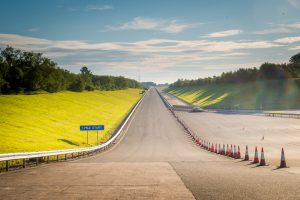 So accurate that it curves slightly to compensate for the curvature of the earth. The place to test acceleration and braking. Braking techniques can be taught repetitively and until performed correctly. On a racing circuit this would be highly dangerous as you are not allowed to stop on the straights unless you have a mechanical problem. Your fellow circuit users would not expect you to brake, mid circuit, only when approaching a bend.
High Speed Circuit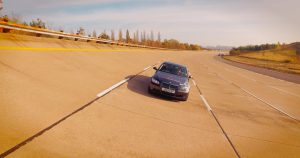 Two miles of banked track where you can drive at 120mph +. Its visual impact gets the heart racing as you approach the slip road, the banking facing you like a wall of intimidating concrete. The impression continues as you enter lane one and build your speed aiming for 100mph in lane 5. Once you have settled down and achieved a couple of laps at speed, the angle of the banking almost seems to reduce, your senses adjust to the extreme experience and the road appears to flatten a little. Some comment this circuit is boring simply because of its lack of corners. This is the very reason we love the place. You can circulate as many times as is needed to practice and understand the major as well as the finer detail points that keep you on the tarmac on a flat circuit at high speed, all without risk, minimal wear and tear on the vehicle and in a relatively relaxed environment.
Outer Handling Circuit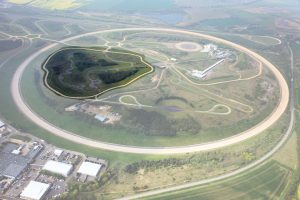 Experience extreme handling, late braking and ultimate acceleration. A technically challenging circuit, rewarding if driven correctly but waiting to bite you if pushing too hard too soon. This session is pushing and learning with constant coaching and calling the bends early along with a stream of technical help to ensure your safe circulation. Dissecting safe cornering technique punctuated with vehicle dynamics presentations pulls together the detail of driving at speed through corners.
Alpine Route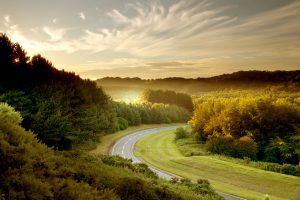 Twisting and turning around hairpin bends and heart stopping drops, this track tests the nerve and the driver skill. Drive the circuit that the rally greats have driven, having once been a special stage on the RAC Rally. Personally it has the look and feel of a scaled down Nurburgring: blind crests, adverse cambers, hairpins, fast down and up hill sections. This impressive training circuit indulges the trainee with many high performance driving scenarios: slow in fast out; heel and toe; brake in turn; single input steering; rotational steering; straight line braking opportunities mid corner; and entry apex clipping point & exit – spend all day there and you'd never tire of the experience.
How to find Millbrook by Helicopter:
Coordinates:
N 52.039696
W 0.527939
N 52⁰ 2′ 22.9050″
W 0⁰ 31′ 40.5804″
2: Bruntingthorpe Proving Ground

Bruntingthorpe Proving Ground was constructed in 1942 as a World War II Airfield. In 1954/55 a completely new airfield was built for the US Air Force as a strategic heavy bomber base which they used until 1962. It is currently the largest privately owned vehicle test track facility in the UK, centrally located and close to the M1 / M6 in Leicestershire.
If you have a Sat Nav, the postcode is LE17 5QS and the location is Bath Lane, Bruntingthorpe, Leicestershire
You will be driving 2 unique circuits when you visit Bruntingthorpe with CAT Driver Training.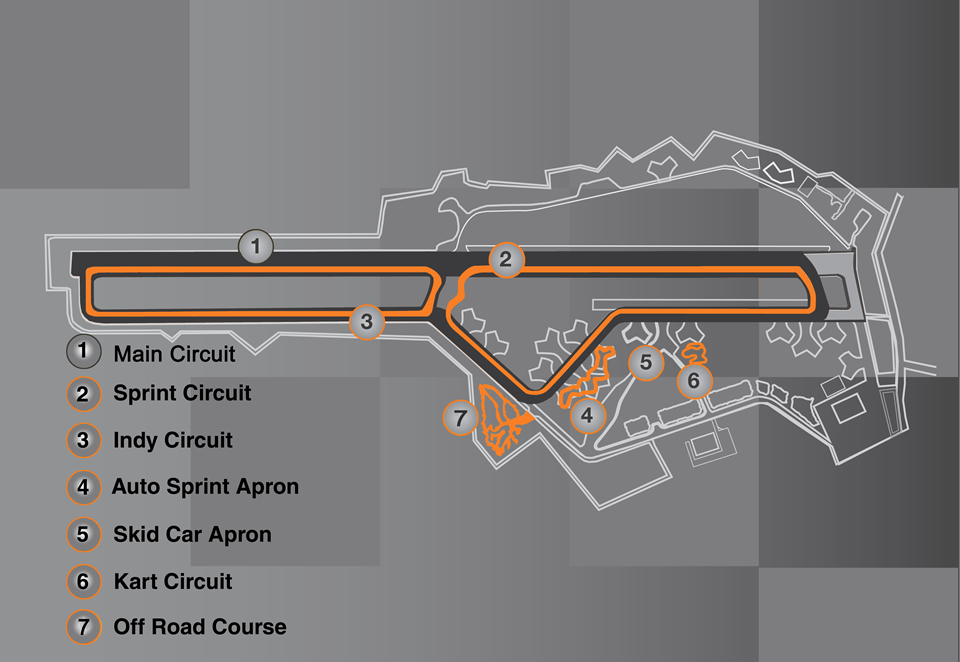 Indy Circuit
Provides you with a uniquely safe environment to explore driving a vehicle to its limit of adhesion and beyond. As the circuit name suggests it is a large oval that is tarmac based with large run off areas. You will use it for the morning of day 2 of our Grip Limit course.
Sprint Circuit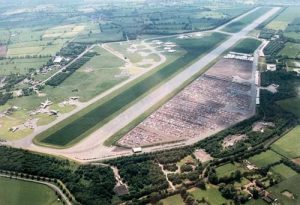 Fast and challenging, the Sprint Circuit offers you the opportunity to develop your performance driving and circuit techniques, in a racing circuit environment. The fast high G corners, challenging transitional turns and long straights, provide the perfect environment to hone your circuit skills. Used for the afternoon session on day 2 of our Grip Limit course.
Due to the nature of the exercises and the aggressive effect of the airfield surface on tyres, it is mandatory to use CAT vehicles for the majority of our training activities at Bruntingthorpe. The last hour of training can be carried out in your own car if you wish.
3: On Circuit
Millbrook & Bruntingthorpe allow you to develop your driving skills for both circuit and public highway driving in safety. Proving Grounds offer individual dedicated circuits for every facet of your learning experience promoting safe accelerated development.
Having explored and developed the core skills and techniques within the safe proving ground environment, we move onto the race circuit, working with our clients who are looking to develop a more circuit focused driving technique. Whether you are looking to enjoy safe non-competitive track days or need to shave a few tenths off of your lap time, here at CAT we have the equipment and knowledge to offer you a world class learning experience.
Your instructor will work with you in your own car or one of the CAT track prepared vehicles. CAT have invested in your training needs and objectives with a fully serviced circuit experience. You will be accompanied to circuit by your instructor, race engineer, fully equipped transit van support vehicle and most importantly an enclosed trailer with your CAT vehicle – if that is what you have chosen to use.
Crash helmets, gloves and intercom are provided. Providing lunch, snacks and light refreshments throughout your training, we make sure you don't go hungry and keep you hydrated all day. If you would like to use your own vehicle we will provide instruction at a circuit of your choice, and will support the day with the level of service you require to make the day enjoyable and safe.
CAT use and recommend the following circuits: Silverstone, Brands Hatch, Snetterton, Mallory Park, Rockingham & Donington.