The Final Challenge! Or Perhaps the Beginning of the Next?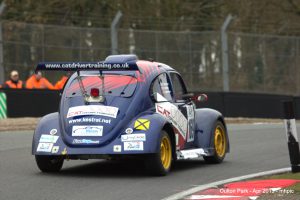 Day 4 of your Academy Programme now takes your training to the race circuit. 3 hard days of dedicated training and personal discipline find you mentally prepared to go to work on circuit. You will be guided through the transition from proving ground to circuit, setting objectives with your instructor for each session. All that hard won knowledge is now evident in your technique. Be you an aspiring racer or track day newbie, our ethos behind the Academy Programme is for you to arrive on circuit prepared and confident to fulfil your objectives.
There are no short cuts.
Without investment in personal driving development, a first experience on the race circuit at a track day is often hairy, expensive, frightening and dangerous.
You are ahead of the pack, calm, safe and fast.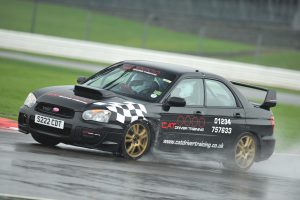 Ready to take on the new challenges of a busy circuit you are coached to deal with traffic, safe over taking and vehicle speed differentials. Then we get to work dissecting braking points, corner radius and acceleration points. Amalgamating each and every learning experience from the Performance, Grip Limit & Optimisation days. A fast fun inspiring day. And the main objective? To see you flying solo at the end of the day.
Witnessing your development, investing time and energy along side you to reach this landmark, your instructor enjoys these first circuit days with you immensely.
Working with you in your own car or one of the CAT track prepared vehicles, CAT has invested in your training needs and objectives and will provide a fully serviced circuit experience.
Crash helmets, gloves and intercom are available for your use. Providing lunch, snacks and light refreshments throughout your training, we make sure you don't go hungry and keep you hydrated all day. If you would like to use your own vehicle we will provide instruction at a circuit of your choice, and will support the day with the level of service you require to make the day enjoyable and safe.
CAT use and recommend the following circuits: Silverstone, Brands Hatch, Snetterton, Mallory Park & Donington.
Information
Duration: 1 day
Driving Time: Approx. 3-3.5 hours dependent on track activity & weather conditions plus rest breaks for your car
No. of Trainees: 1 or 2 – at your request
Location: Various
Example Price: from £600 in your own car
Lunch and refreshments included