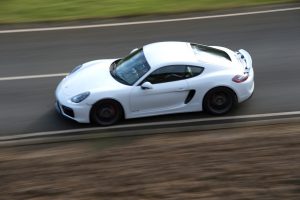 An advanced driving course to explore the limits of your performance vehicle in safety away from the restraints and limitations of the public highway. Develop confidence to extract the very most from your performance vehicles ride and handling. The only driver training company based within Millbrook Proving Ground – you will enjoy the perfect back drop for your unparalleled dynamic journey of discovery on this unique advanced driving course. After lunch you'll put your new found skills into practice on the road.
Tailored to your own personal requirements, no time is wasted covering old ground. On this 8 hours advanced driving course, you will maximise your time on the areas you want to cover, and we'll identify those key to your advancement.
Advanced Driving Course Learning Outcomes
Stopping – lots to learn here: smoothness; precision; accident avoidance; trail braking; straight line braking
Safe high speed driving- observation at speed; minimized control inputs; how a vehicle behaves at speed and why; precision throttle and; steering management
Cornering – exploring a simple process to optimise: enjoyment; progress and; safety Identification and management of understeer and oversteer
Driving to what you see: limit point; observation links; road positioning
ESP, EBD, PSM, TC – how do these systems work and why do I need them? Passive and active safety systems experienced and explained
What new knowledge and skills would like to drive home with?
Vehicle dynamics
Confidence
Precision driving techniques
Defensive driving
Optimising driving enjoyment
Advanced Driving Course Information
Duration: 8 hours
No. of Trainees: 1
Location: Millbrook Proving Ground (3 hours) & Public Highway
Price: £900 using your car £1280 using a CAT vehicle (
Mondeo/BMW/Subaru/350z
) Lunch & refreshments included
Contact Jo and Lynne to discuss your advanced driving course objectives and book your bespoke training course: 01234 757633
Advanced driving course discounts apply for a two day programme: Core Skills & Advanced Control or Core Skills & Performance Driver