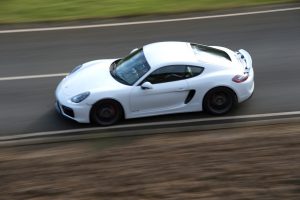 Explore your performance vehicles dynamic limits at our Millbrook home.  Experience how your new understanding transforms your road driving in the afternoon.
Intelligently structured, you'll embed CATs 5 key pillars for low risk enjoyable performance car driving:
Vehicle dynamics
Car control
Human factors that affect a safe journey
Road network negotiation
The reason for your journey
Explore & Develop
Advanced braking techniques: ABS; 3 Stage; Threshold; & Trail
Effective scanning & observation
Minimised control inputs
Precision steering
A safe & systematic car control system
A methodical approach to process information, apply observation & anticipation
Driving dynamics – incorporate into every drive
Discover & learn how to
Translate intentions & thoughts into action – manoeuvre your vehicle accurately & smoothly at higher speeds than the Highway Code allows
Optimise confidence, safety & stability at speeds in excess of 100 mph
Negotiate hazards in a safe systematic method, leaving nothing to chance
Manage human factors & driving emotion
Position for "best possible view" – promote optimum dynamic balance & tyre grip at circuit speed
Manage the dynamic forces involved when cornering at circuit speed
Understand
Active & passive driver aids – the technical & practical aspects
What factors affect a vehicles ability to corner
Your individual vehicle dynamic characteristics with the CAT qualified dynamic experts
How to use the Limit Point – a perception tool helping you accurately negotiate corners & bends
Reduce vehicle maintenance costs using CATs unique dynamic driving know-how.
Look at the effect correct braking & observational techniques have on making progress safely.
Take away a systematic approach to cornering, enabling you to manage & maintain optimum safety with pace.
Perfectly placed to cross county borders, the challenging variety provided by the roads across Beds/Bucks/Herts/Northants will meet your personal road driving objectives.
Our Trustpilot reviews demonstrate & confirm how our dual venue course builds confidence with a safe, systematic driving process.  Maximise driving enjoyment while protecting your investment.
Tailored to your own personal requirements, no time is wasted covering old ground. On this 8 hours advanced driving course, you will maximise your time on the areas you want to cover, and we'll identify those key to your advancement.
Advanced Driving Course Information
1 Day – 09:00 – 17:00 Duration: 8 hours
No. of Trainees: 1
Location: Millbrook Proving Ground (3 hours) & Public Highway around Beds/Bucks/Herts/Northants
Price: £900 using your car £1280 using a CAT vehicle (
Astra/Jaguar/Subaru/350z
) Lunch & refreshments included
Do you have a particular requirement or technique you would like to focus on? All our training courses are ALWAYS tailored to YOUR objectives & YOUR car.
Contact Jo and Lynne to discuss your advanced driving course objectives and book your bespoke training course: 01234 757633