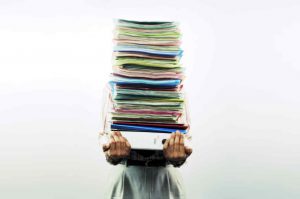 Whether you have one employee or 10,000 employees with access to a company car (or a vehicle purchased or leased through a car allowance scheme), the business case for providing them with advanced driver training is strong. Here's just 8 of many reasons why you might choose to provide your employees with advanced driver training.
Reduce your legal risk
The 2007 Corporate Manslaughter and Corporate Homicide act makes it much easier for organisations to be prosecuted in the event of an accident. Managers and HR departments have a legal duty of care to ensure that policies and processes are in place to assess and manage risks associated with driving at work. If an employee has an accident and decides to take legal action against their employers, the organisation in question will need to demonstrate they have provided appropriate assessment and training. Find out more here.
Comply with health and safety law
The Health and Safety at Work Act 1974 requires employers to take appropriate steps to ensure the health and safety of their employees and others who may be affected by their activities when at work. This includes any time when they are driving for work related purposes, whether this be in a company vehicle, a hired vehicle, or even in the employee's own vehicle (not including their daily commute to and from the office). For more information, visit www.hse.gov.uk/roadsafety/index.htm
Reduced fleet management costs
Drivers with advanced training are likely to take less risks and drive more cautiously. This means less wear and tear on your fleet of cars which in turn means lower servicing costs.
Saving fuel and save money
Following on from the above, advanced drivers learn more economical driving behaviours. It's not just about driving slower, it's about learning the optimum time to change gears, how to accelerate and break more effectively and learning advanced observational skills which will lead to a smoother driving style.
Protect your company reputation
If you're a company that has their brand emblazoned on the side of their vehicles, the last thing you want is for your brand to be associated with bad road manners, aggressive behaviour or causing a collision. Advanced driver training will minimise this risk and put behavioural driving standards in place.
Lose less time and money to driver incidents
Accidents cause injuries and that could mean time off work for your employees. Sometimes this could be a day or two but it could equally mean weeks or months away from the office. Advanced driver training reduces the risk and the costs of being a team member down due to a driver incident.
Lower insurance premiums
We've all seen the question on those forms you fill in when you go to get your car insurance renewed; "Do you have any advanced driver training?" – Advanced drivers are safer drivers and that means they'll be entitled to lower insurance premiums saving your organisation £££s.
Reduce driver stress
Confident drivers with advanced driving skills are less likely to get stressed by road conditions or by other drivers. Employees that arrive stress free at their destination will perform better in their job and that's got to be good for business.
So there you go – 8 great reasons why you need to provide your employees with advanced driver training. If you would like to learn more and discuss options, call us today on 01234 757 633 or send an email to info@catdrivertraining.co.uk. We look forward to hearing from you.