If you are my age (50) you have probable already discovered these iconic films, but if you are new to performance driving, you could be missing out! They won't help your driving technique, but for the car enthusiast they are great entertainment.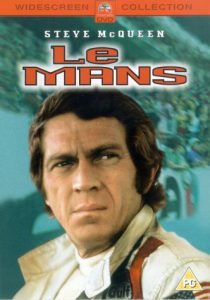 This films legacy lives on today. Phrases and images can be found on posters, birthday cards, T-shirts and luggage. Tag Heuer even designed a commemorative watch to celebrate Steve McQueen's iconic cinematography. The plot is a little thin and reviews at the films premiere were poor, but who cares!! The film is a piece of motoring history and employed over 40 professional racing drivers. One of the drivers, David Piper lost his left leg in an accident while filming. In 1970 Steve McQueen is quoted to have said "It was a blood bath that picture. It was the most dangerous thing I'd ever done and I'm lucky to be alive". With that level of personal dedication and commitment to the world of motor racing, it must be worth watching.
Le Mans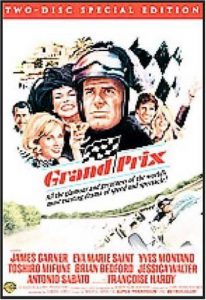 They could never repeat this film again. The director John Frankenheimer used timed slots on Grand Prix race days to capture the atmosphere, filming dummy starts with his actors alongside the Grand Prix stars of the day. Amazing dynamic sequences on the Monza banking and just enough of a story line to keep you interested, between the excellent in and on car footage.
Grand Prix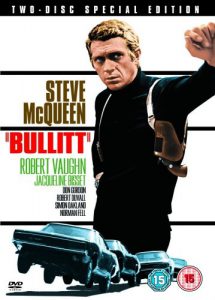 Another Steve McQueen master piece, it has an engaging strong story line. But if I am honest, it is the car chase that everybody remembers the film for. The sound track and special effects look a little dated now, but I still think the car chase is one of the best.
Bullitt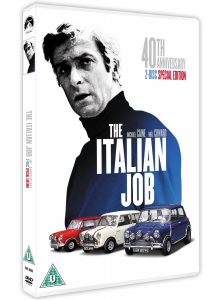 Car enthusiast beware. There is enough butchery of exotic machinery to make you weep: an Aston; a Muira; and several E types all meet a destructive end – along with several Mini Coopers. It's been around for sooooo long, but if you haven't seen it, your missing out.
The Italian Job