Safety First Motor Industry Engineering Driver Training & Development
CAT Driver Training provides the most comprehensive, value for money, customer-focused Motor Industry Engineering Driver Training you will find in the UK. But don't just take our word – it's what our customers tell us, time and time again.
"Hi Jo, Colin and all of the instructors from today's fantastic pilot programme for the VCA engineers. I think it's safe to say that the day was a complete success, and on behalf of all 12 of us, can I simply say thank you for putting it all together and taking the time to train us all. Lots of boxes were ticked and we have all come away I believe with new and enhanced skills from our time with you. Thanks again and see you soon for day 2!" Nic Fasci, Principal Engineer – VCA
You can read more independent feedback on Trustpilot for yourself.
Now in our 15th year, we have over 35 years of motor engineering and development experience within the team, and we've had over 5100 happy customers through our doors. Our customers consistently tell us our engineering driver training course content and level of service exceeds any previous experience and expectation. CAT instructors hold recognised motor industry and accredited coaching and instruction qualifications, complemented by advanced road and motor sport accreditations.
Briefing rooms, administration and hospitality areas, along with our own fleet of suitably modified training vehicles available for hire are nestled within the Alpine Loops at our base within the Millbrook Proving Ground. We are independent, passionate and efficient, motivated to provide an optimised service at every interaction with you, at a globally recognised purpose built Technology Park and Proving Ground.
Safety First
Safety management and reducing driving risk is CAT Driver Training's primary objective. That is why we engage with, and use the latest and most forward-thinking Coaching and Training resources recommended by the Driver and Vehicle Standards Agency (DVSA):
The Goals for Driver Education Framework
DVSA Safe and Responsible Driving Syllabus
DVSA National Driver/Rider Training Standard
Our aim is to give you the best possible learning experience. CAT Driver Training use a variety of coaching and instruction methods: we are all individuals, and learn in different ways. Does a one size fits all approach really work? Our experience tells us it doesn't. We'll discuss how you learn best, and tailor your day to suit you.
What can we offer you?
Driver Development courses follow a structured and processed path, tailored to your needs and objectives. You can choose from a suite of established internationally acknowledged options, and we can give you examples when you contact us. Our recent courses include:
Occupational On Road Risk Assessments
Cold Climate Preparation
Hot Climate Preparation
Ford Motor Company Proving Ground Training and Assessments
Evaluation and Test Training
Introduction to Proving Ground Driving, and Health and Safety
Over Grip Limit Ride and Handling Driver Development
Skill Fade Refresher Training
Nurburgring Preparation
High Speed Driving Courses
Safe Trailer Towing
Skid Identification and Control
Duty of Care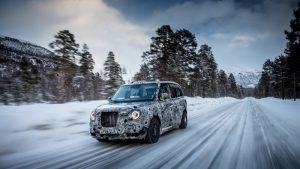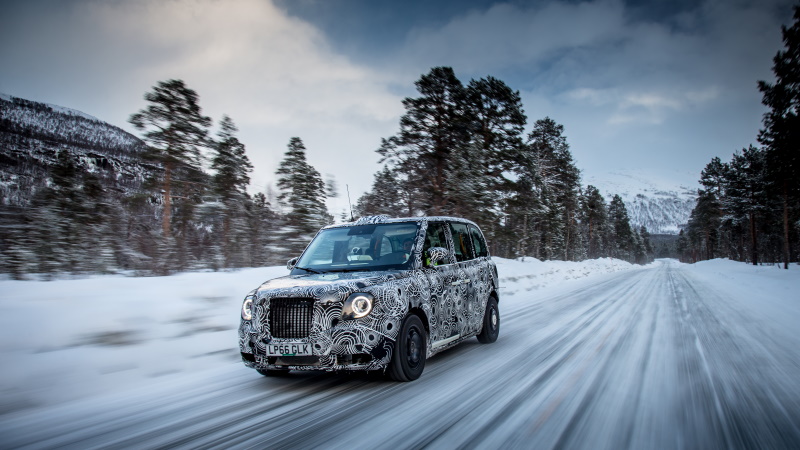 To fulfil our Duty of Care to each other, we have an obligation to go about our driving duties in a responsible and safe manner, both on the Public Highway and the Proving Ground. To achieve this you may need some guidance and knowledge of the Health and Safety Laws that drive our industry, and the benefits associated with them. Information regarding "Driving for Work" can be found on the Health and Safety Executive website and CAT Fleet page.
At CAT we combine on road Health and Safety compliant coaching sessions with on highway testing and evaluation coaching. By combining the two disciplines into one session we achieve significant savings for our clients. In short, the same CAT instructor that works with you on the proving ground will be suitably experienced and qualified to deliver Occupational Road Risk Assessments on the Public Highway.
Our unique approach optimises development budgets and learning outcomes. This is just one example of why we are entrusted to coach, train and assess a growing list of the best Blue Chip engineering companies, vehicle manufacturers, their engineers and test drivers, across the globe.
Training is steered in the direction and format it will be best received and utilised. Actively differentiating between the needs of an NVH engineer and a ride and handling over grip limit expert, ensures you are spending time and money only where it is needed.
Courses are available to all, and at all levels: you do not have to be an elite driver to book with us. We are here to help you achieve your goals and excel. Each engineering driver training course is tailored to the needs and objectives of the programme as well as the individual. As an efficient resource with an enviable reputation, under graduates to seasoned Nurburgring Pool drivers develop with CAT. Contact us to learn more about the services we offer info@catdrivertraining.co.uk.
We welcome the opportunity to "Engineer your Engineers".