A new era for driver training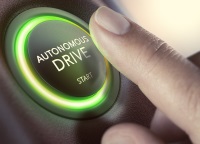 Your immediate and increasing global requirement to test and develop autonomous vehicle systems on the public highway, is driving a quantifiable and necessary shift in how risk is assessed and mitigated when testing and developing. Consequently, the development and nurture of your teams involved in design and development has also changed. CAT Driver Training are designing and delivering that change.
This is a new era for driver coaching and training, bringing new challenges and diversity as these new technologies converge. Embracing this change, CAT has created a new approach to training delivery – every team member involved in their development requires advanced driving knowledge, whether they are in the office or out on the road. Colin Hoad
Code of practice for automated vehicle trialling
The Department for Transport recently updated its guidance (February 2019) for the safe testing and development of CAV systems on both the public highway and the proving ground. Section 4: Safety Driver and Operator Requirements, includes advice about training.
4.14 The responsibility for ensuring safety drivers and safety operators have received the appropriate training and are competent lies with the trialling organisation. Trialling organisations are expected to develop robust procedures to ensure the competency of safety drivers and operators.
4.15 There is an expectation that trialling organisations ensure that safety drivers and safety operators undergo continuous development and training. Trialling organisations are recommended to consider how to appropriately measure safety driver/operator performance and availability.
4.16 Safety drivers and safety operators should be aware of the situations in which it may be necessary to intervene. Training should cover potentially hazardous situations that may be encountered and the appropriate action to take when resuming manual control of the vehicle.
Consistent Delivery & Quality Control
The importance of the perceived & real public perception of CAV development on the public highway and its relevance to the success of your programme is understood. Working with the Open College Network (OCN Credit 4 Learning) we are proud to have received the world's first Autonomous Vehicle Safety Driver Training Course accreditation in January 2019.
Accreditation means that your training course:
Is at nationally recognised levels
Is quantifiable, as notional learning hours are attached to them
Allows attendees to receive a professional certificate which can be used as proof of prior learning
Has quality assurance in place
This demonstrates responsibilities are taken seriously and that CAT is an exemplar for the CAV industry, allowing you to do the same.
CAT's Location at Leading 5G Testbed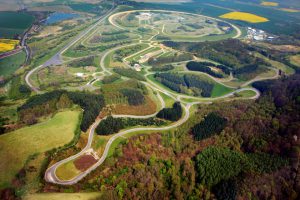 We are proud to be the only driver trainers based within Millbrook Proving Ground, the world-leading test bed for 5G technology. The renowned facility is purpose-built as a test location for all land based vehicles. It's combination of 5G networks, challenging real road circuits, specialist testing tracks and surfaces and simulation make it the ideal location for Autonomous driving, development and testing.
It's Logical
Our logic at CAT Driver Training is simple. If you wish your CAV to complete a journey safely, the people designing the system need to have a knowledge of safe driving practices. In parallel, knowing how vehicles behave dynamically is key to ensure tyre grip is optimised in all driving scenarios.
Consider these questions about you and your team:
How many are advanced drivers, not just experienced drivers?
How many have had defensive driver training?
How regularly do team members actually drive on the road?
How many have experienced or been trained in skid control and/or winter driving techniques?
When was the last time the Highway Code was read?
How many are vehicle dynamics engineers?
How many have taken post DVSA test driver training?
How many are familiar with the rules of the road in the country the system will be operating in?
How many are trained vehicle evaluators?
How many have been trained to negotiate and operate on a proving ground in safety?
Are you as a company compliant with current Health and Safety legislation with reference to driving for work and the testing of motor vehicles?

The risks involved in the rigorous testing of autonomous systems, including effective disengagement procedures, are reduced with our brand of bespoke driver training. The requirement for your scientists, mathematicians, engineers, software/ hardware developers and safety drivers to be advanced in driving theory or practice, needs action now.
As your class leading partner, CAT Driver Training will help your teams navigate, understand and respond to any driving environment.
To learn more about our unique autonomous driving courses please get in touch on 01234 757 633 or info@catdrivertraining.co.uk.