Are your objectives safe enjoyable track days, shaving a few tenths off of your lap time or dedicated race instruction? Here at CAT we have the equipment and knowledge to offer you a world-class learning experience.
Have you trained with us before?
Yes: For those clients wishing to develop their circuit skills who have trained with us before, we offer on circuit training in one of the CAT Track fleet or your own vehicle. The training session will be formatted to dovetail in with your previous training.
No: If you have circuit experience but have not previously trained with CAT, we may suggest you attend a proving ground training session before you attend a circuit session with a CAT instructor.
Why? Millbrook allows you to explore circuit driving techniques on dedicated individual circuits. The benefit to you being accelerated safe learning, in a professional safe environment. Please contact Jo Hoad for an informal chat, to discuss your individual aims and objectives.
Working with you in your own car or one of the CAT track prepared vehicles, CAT has invested in your training needs and objectives to provide a fully serviced circuit experience.
Crash helmets, gloves and intercom are provided. Providing lunch, snacks and light refreshments throughout your training, we make sure you don't go hungry and keep you hydrated all day. If you would like to use your own vehicle we will provide instruction at a circuit of your choice, and will support the day with the level of service you require to make the day enjoyable and safe.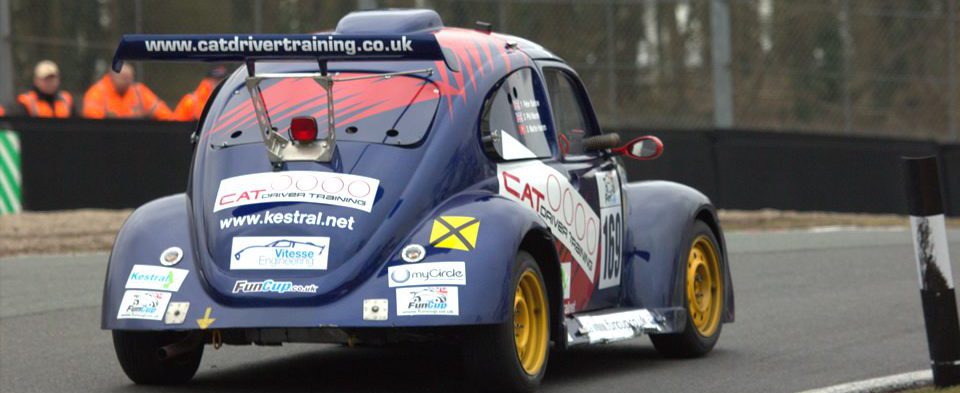 Please consider in order to qualify for the hire of a CAT vehicle for circuit use, you must have previously attended a CAT road or track training course. This gateway is to help ensure your safety and that of other circuit users.
CAT use and recommend the following circuits: Silverstone, Brands Hatch, Snetterton, Mallory Park & Donington.
Please contact Jo Hoad on
01234 757633
for pricing and instructor availability. Charges may vary depending on circuits used and service provided.